Paint of Reputable Brands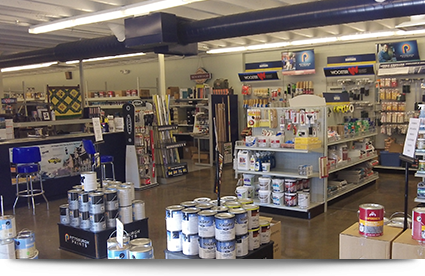 As Pittsburgh Paint and Benjamin Moore independent dealers, we are committed to bringing you the best in paint supplies. Our friendly staff will go to great lengths to make sure you have a hassle-free shopping experience with Twin Tier Paint & Wallcoverings Inc. in Elmira, NY. We ensure that you get the best combination of paints that can produce the exact effect that you are looking for. We can match any color from our huge inventory.
Brands We Offer:
Pittsburgh Paint
Benjamin Moore
Wooster Brush
Sikkens Stains
Zinsser
Cabot Stains
Hyde Tools
3M
UGL
Dap

Super Deck
Old Masters
Modern Masters
Seymour Spray Cans
Titan Tool - Authorized Service Center
Graco Paint Sprayers
Flooring
Painter Pants
Arroworthy
Whizzrollers
Flooring Products:
NRF
Shaw
Tarkett
Earthen Treasures
Quick Step
Linkwerks




Somerset Hardwood
Inspira
Earthwerks
Johnsonite
Roberts Adhesives
And many more (we have access to almost any flooring products)
Services We Offer:
Free Flooring Estimates
Paint Sprayer Service and Repair (Authorized Titan and Airlessco Service Center)
Custom Computer Color Matching (for Paint)
Custom Stain Matching
Color Matching of Any Competitors Colors
Free Delivery
Make Your Painting Job Easier
Whether you need just paints or other supplies for our painting job, we are sure you'll find our products highly useful for your projects.
Call us for detailed information.